Here's a look at streaming Apple SPECIAL events on 9/11 (10 AM, 9/10) for the new Apple Watch Series 5.
*The image of the article is a capture of what was delivered by Apple.
Apple Watch? easy explanation
Apple watch is a wristwatch wearable computer that can be used not only as a watch but also as a phone, message, music, or any other device.
The "Apple Watch Series 5" was announced this time.
Exploring the Apple SPECIAL EVENT
The event started with a video showing how the Apple Watch has penetrated our lives.
Introduction to Healthcare
We'll start with a look at the health care features of the Apple Watch.
They introduced environmental labeling such as noise, women's health such as menstrual cycle, and heart and health to measure heart rate. I mentioned that we can contribute to the science field by providing these in Apple research application in US.
Apple won't keep this information.
The Apple Watch Series 5 was touted not only for its own healthcare, but also for its social contributions.
Introducing the New Apple Watch Series 5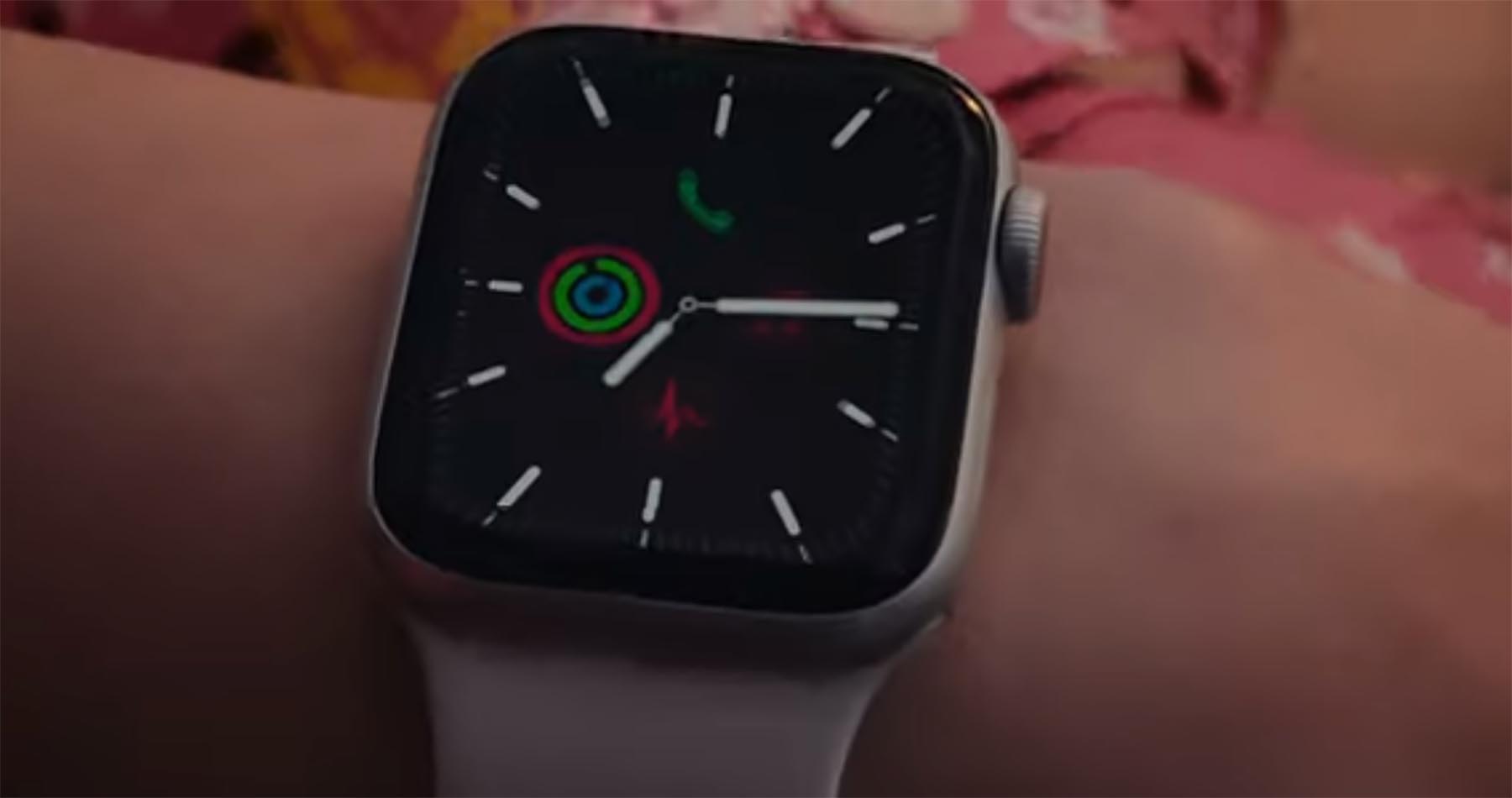 The feature is that the screen doesn't sleep. In the previous series, the screen turned off and went to sleep, but in the future, the light sensor detects the brightness around the screen and responds by changing the brightness.
Therefore, you can always check the dial at your own timing. The battery lasts 15 hours. That's enough time to use the Apple Watch all day long without sleep.
It also supports waterproof function.
It is also equipped with a built-in compass, which was not available in the past series. It is possible to know the latitude, longitude and altitude, and the precision of the position has increased compared with the past generation in various applications.
About Apple Watch SERIES 5 Security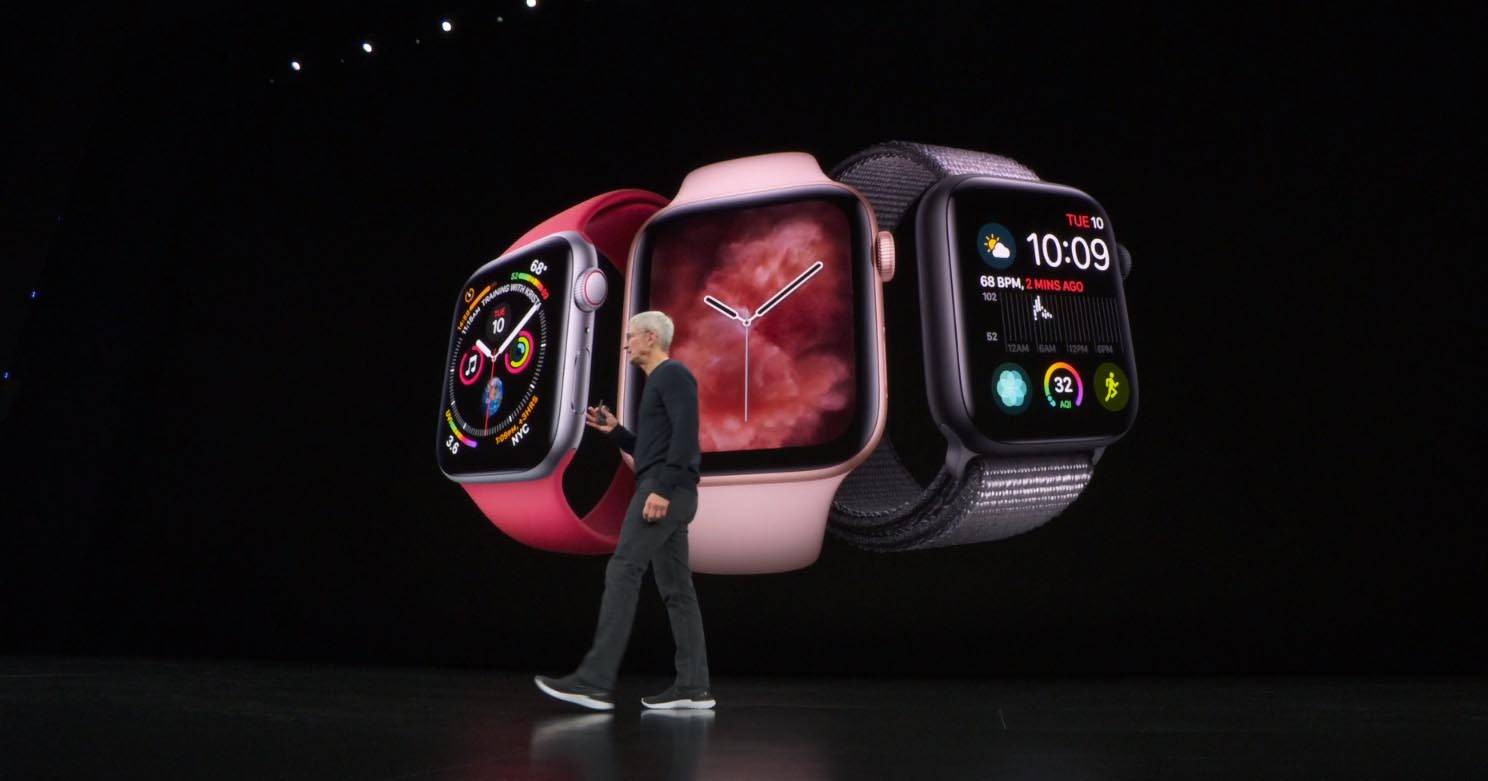 The Apple Watch SERIES 5 can handle emergency calls on its own. By holding down the button next to it, you can make a call to the emergency phone of each country.
Especially when traveling abroad, it will be a useful function in case of a sudden accident.
Apple Watch SERIES 5のデザインと価格・発売日について
You can mix and match the bands according to your preference, and if you go to a company store, you can try them on and customize them to your liking.
Launch date is 9/20
Price
GPS model starts at $399 (42,800 yen without tax)
Cellular models starting at $499 (53,800 yen without tax)
When I checked the official store, the price varies depending on the size of the body and the dial. I strongly recommend you to check it by yourself.
*Differences between GPS and Cellular models (Official Store Quotes)
What is the difference between the GPS model and the GPS + Cellular model?
GPS Model
When your Apple Watch Series 5 (GPS Model) connects to iPhone over Bluetooth or Wi-Fi, you can send and receive text messages, answer calls, and receive notifications. Built-in GPS lets you measure your workout distance, pace, and route without your iPhone.

GPS + Cellular Models
The Apple Watch Series 5 (GPS + Cellular Models) has all the features of a GPS model plus built-in cellular communication. So even if you don't have an iPhone, you can make and receive calls, send and receive text messages, receive notifications, and stream Apple Music and Apple Podcasts.

Quote Source: https://www.apple.com/jp/apple-watch-series-5/
Cheaper SERIES 3 prices
The Series 3 also continues to be sold for $199, an affordable price.